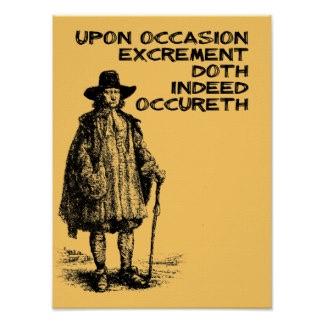 Well, darlings, even though I'm not scheduled to depart this La La Land of debauchery for another couple weeks, I'm already in the mindset of meandering north. Back "home."
Where is home to a searching gypsy-hearted soul?
Not only don't I have a nest of my own to go back to—despite desperately searching MLS listings for heritage homes (read: dilapidated fixer-uppers with vermiculite) offering quick possession—but also, in the two months since I left Canada, my sister and brother-in-law decided to sell their place—where I had been staying—and are moving before I even get back.
I'm just not sure four adults, two foster kids and a dog can fit in a three-bedroom townhouse. I could live in my car, but that would make for uncomfortable sleeping amongst the hundred shoes I still shamelessly own. (Sigh.)
No, no, I'll be fine. I don't need your wood-bug infested shed. But thank you for offering. (This declination is subject to change.)
Actually, I'm not concerned at all. Apathy has its benefits.
When I drove down to California, I didn't know where I would stay until a couple days before arriving. It ended up that a friend of a friend was moving in with her boyfriend, and I could sublet her place. It's been perfect! Ideal location. Partially furnished with kitchenware. Though the exchange rate put it out of my budget, it's a great deal for the area.
The fact that there's a lengthy "stay at own risk" disclosure sign drilled into the chipped stucco is but a minor detail. I'm an expert in heavy metal detoxification and have a naturopath back home who is ready, willing and able to hook me up to intravenous chelation treatment A-sap.
One thing I've learned in my airy-fairy wanderlust travels is that the only certainty in life is change. Change used to freak me out, man. Now, I expect the unexpected. Every day might hold a new surprise, so I might as well roll with it.
That's not to say I love all the surprises that roll my way.
Before I left Canada—just a few months ago, but seemingly forever ago—I got really attached to one of my sister's two dogs. As you may have noticed, the new townhouse will only have one pooch. Yep, my little Bella died.
Okay, so she wasn't my Bella, but she was the first dog I ever loved, people. I invested no small amount on dialysis and tried to bargain with God1 (not recommended) to keep her alive, but alas she was only meant to be with us for two, too-short puppy years. (Super sad face.)
Change. We can either instigate it or react to what gets thrown at us. The more we take charge, the less unsolicited change catches us off guard.
Mother's Day. I call my sister to speak with our little mom. Mom is in the hospital. I shit you not. She shit not. For, like, days. TMI, sorry. Anyway, that's why she was there. Crohn's Disease.
I calmly ask my sister: Should I come home?
My sister, not calm, says: Don't panic. You're panicking. Don't panic! She's okay. She told me not to tell you—
Me: That's because I would give her shit. (Pause.) Ahaha… pun? (Silence) Okay, not funny.
Anyway, the bottom line is that MLM is off the morphine and has had a BM.
I give instruction. I'm bossy that way: Day one: No poop? Senna tea. Day two: Still no poop? Stool softener. Day three: No poop or not enough poop? X-lax! Day four: No poop? Hospital.
My sister tells me she's been monitoring her, but our little mom has been keeping her shit story secret, trying to handle it on her own.
She didn't want to stress me out, my sister says.
Oh great, so she causes a shit storm instead … Sorry, couldn't help myself. We're going to have to get her a "log" book … bahahhaha … but seriously. Colour, size, consistency. Coffee! Coffee worked for her here [in L.A.].
We agree that we have to handle the situation with delicacy. Mom's not following the program, but she's 82 and trying to maintain her independence. Treating her like a child won't work. My sister tells me "not to give her shit," which I laugh at. (Of course.)
A few days later, when MLM gets home from the hospital, she calls me, all chipper as ever.
Hi Dolly! She says innocently like she just got back from clipping Betty's toenails or any other event of her day.
Yeah, never you mind, little lady. What happened? You didn't follow the plan. She can probably imagine my disappointed, raised eyebrow.
She explains what happened and it mostly makes sense—I'll spare you the details—so we add a new protocol to the original plan: Three itty-bitty rabbit pellet poops don't count as a real BM. Oy.
Unexpected life events.
Last month, on one of my calls home, MLM starts the conversation this way: Okay, Dolly, don't panic …
Honestly, I don't know why they say that. I never panic. I may be spontaneous (read: flaky), but I don't panic. I'm so stoic in high-stress situations (thanks to my real estate career?) that I could be mistaken for a sociopath. Seriously. I only melt into a puddle once everything is alright and I've been able to comfort (and direct) everyone else. Only then do I fall apart over what might have been. (Except for the dog. I was a basket case from day one over the dog. Go figure.)
Anyway, last month it was my sister's husband of foreverrr. After having half his innards outted, as in cut out, and on his last round of nine months of chemo, he was told there was "another spot," which would mean more chemo.
My Little Mom: [Sister's husband] tells me to tell you "don't come home early" …
I finish her thought: … because it would upset [my sister] more. Okay, but, should I come home …?
That was last month so obviously not. Anyway, he's doing well. Better for sure.
What have I (re)learned? Life: It can scare the shit right out of you—unless you're my little mom.
Homework: Don't panic … But do pack. Again.
1Part of my deal with my Lord and Saviour was that if Bella lived to wag her tail, I'd go to church every week until I came back from California. This was way back when I was still in Canada. So the dog did come home, and I did go to church (in Canada). Then shortly after that she was diagnosed as terminal. But too late, I made the deal. I've been going to a different church every week here in the Greater L.A. area. I don't want the congregation to get too friendly or disappointed when I suddenly don't show up again. I must say that I feel a little bit like Helena Bonham Carter àa la Fight Club, only not as mysteriously cool. (Sing): Holy holy holy …