My Life According to Google Search …
I've decided to keep track of my life based on my Google searches. Given I haven't had "any" in a long time (unless you include the action I'm getting in the naughty fantasies of Gerard Butler) it's no surprise that first on the list is —
Why am I craving pickles (not pregnant)?
Apparently, pickle craving is potentially about having low stomach acid and not about carnal cravings, which makes sense for pregnant women since they've already been there done that and one might come to the conclusion that a pregnant woman lacks carnal cravings but upon further Google search rabbit hole review (some) pregnant women are horny AF.
Good to know. For now, the only pickle I'm getting is Bubbies Kosher Dill.
Does Gerard Butler smoke?
No matter how yummy Gerry's uncut pickle may be, I won't go out with a smoker. Ex-smoker? Maybe. And that's a big fucking "maybe." Though, fucking? Well, maybe.
Fine, if it's Gerard Butler: probably. Probably yes. Ok, yes.
Reasons I won't date a smoker
Gross!
How stupid do you have to be?
How weak are you?
Yellow teeth, brown lungs!
MY MOTHER DIED OF LUNGFUCKINGCANCER
So, I'm judgmental.
I've come to accept some of my personality flaws. I'm also a hypocrite, because even though smoking is unhealthy, I make unhealthy choices, too. Shrug.
Also, a Story …
When I was about three years wee, I was in the back seat of my daddy's caddy while MLM and Dad were chain smoking.
MLM used to tell me that I started coughing and in the cutest, most adorable three year old voice ever said, "Daddy, my throat hurts."
My dad opened the window, tossed out his cigarette and then, with his canary stained sausage fingers, grabbed my mom's cigarette from her mouth and tossed that out along with two packs of cigarettes and never smoked again.
I know what you're thinking — fucking litterbug! I thought that, too, but then I forgave him.
So, that's where my dad set the bar. You'd better love me more than your fag habit.
I know what you're thinking — "fag "is a politically incorrect word! I thought that, too, but I chose to ignore it.
Side note: "Fag" is slang in England for cigarette. At least it used to be. At least I think it was England. I dunno.
Anyway, whatever, Gerry's back with Morgan. I vow to kick this addiction!
Are Eckhart Tolle and Kim Eng married?
Apparently, because Eckhart doesn't smoke, he's in the running.
How do I hide my Facebook profile from being seen on "people you might know?"
Speaking of unhealthy choices … My love hate hate hate addiction to Facecrack keeps rearing it's ugly head. One day I will end my own suffering and "deactivate" my account. Again.
I actually tried to do that this year, but because I have a Facebook business page, I wasn't allowed to close my personal account. I could shut 'er all down, but I'm not ready yet.
So, I figure I'll just run my business page to rock bottom oblivion and then there'll be nothing left to do but check into a FB rehab near you. But not too close to you, because — people. (Hmm, maybe there's an online rehab. Maybe even a FB group! #brilliant)
Why I hate Facebook?
Oh, just my judgmental /hypocritical nature being triggered with every other post:
The puffer fish pucker selfie (You think you're a model? They're not even attractive when they're pouting.)
Bitchin' Moanin' Complainin' (#firstworldshutthefuckupyoupriveledgedprincessproblems)
Politics and world problems I can do almost nothing relevant about — or, let's face it, am too lazy to get involved in. (If I want to live with my head buried in the sand, so be it.)
Why am I still on Facebook?
I'm in a couple of private groups that don't post any AJ-offending material. (No, I'm not telling you which ones. They are my refuge.)
Introvert and cat memes. (What?)
Karen Salmansohn memes, themes, and essays.
Articles. Darn you, Dr. Henry Cloud and your helpful "boundaries" insights.
So my family knows that I'm still alive.
What about your friends, Anna J?
The ones that count keep in touch or read this blog. Thank you, love you. Really really.
New Orleans' April weather
There's this big Thrive-palooza event — Thrive is the supplement that keeps me skinny ish — in New Orleans in April complete with a Lenny Kravitz concert and the whole nine yards.
For a split second I forgot that I'm a total freaking introvert and thought that a "bigger, louder, palooza" gathering would be fun. But then I remembered that I am a total freaking introvert and I would be the one person repping the organization by cowering in the corner.
Some people think I'm an extrovert. No. That just happened for a few midlife crisis years back in the day when — booze and drugs.
Speaking of which …
Ounces to grams
Pretty sure I was needing this for baking purposes. Blink blink.
Tiny Homes
Or perhaps I was converting for other reasons.
But at least if my drug habit wipes out whatever's left of my savings, I'll be prepared for my next economical (and ecological) step toward green peace.
Just kidding. Other than doing magical mushrooms once in the last year (lifetime total: three times), I don't do drugs, natural or otherwise, and almost never drink alcohol, anymore.
But I am considering living in a teepee. (Not kidding.)
And back to my other addiction …
Well, I fell off that wagon fast. But like all addicts deep in need of a fix will tell you: it's not my fault.
My business coach sent me a magazine with Gerry on its cover. Upon reading the article, I discovered three things:
He quit smoking.
He has a teepee in his back yard. (Yes, this discovery after I'd already researched how to build a teepee.)
He's addicted to his girlfriend. (God has a funny, if cruel, sense of humour.)
What does it mean when I feel a cool breeze on my face?
It means My Little Mom has come to visit me. Or it means that I forgot to close the window.
Shrug.
What have we re-learned?
Nothing. We're really learning nothing here, folks. But we are being entertained.
xo AJ
Life is an adventure! The joy is in the journey! Love is the answer, people!!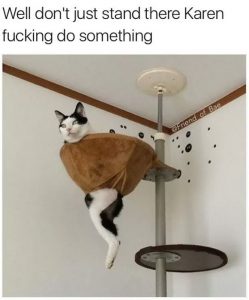 Subscribe if you want to be notified when I post new naughty potty blogs. (Side bar or scroll down. RSS @ top.)